Two Premium Product Domains Jets.com & PinkDiamond.com Sold At Sedo
September 19, 2009 · Leave a Comment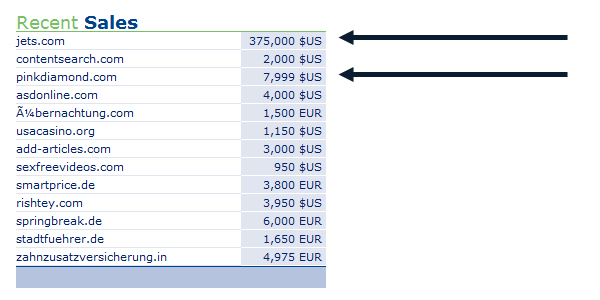 Sedo sales chart for 09/19/2009 reveals the sales of Jets.com for $375,000 and PinkDiamond.com for $7,999. Jets.com would be a monster product domain but may more than likely be used for a travel site or even the New York Jets football team.
Update 09/22/2009 – Domain Name Wire is reporting that a private company Concord Private Jets has bought Jets.com stating "We sell a high end product, and people are sending us a lot of money. They need to trust the people they're dealing with."
Now they own the best possible product domain for their company at a really cheap price.