LFA.com Expired Domain Auction At GoDaddy Exceeds 600 Bids
October 22, 2009 · Leave a Comment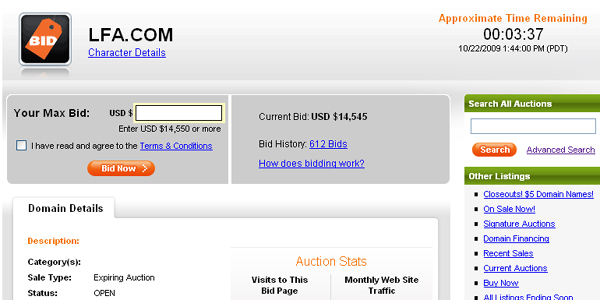 LFA.com is at a expired domain auction at GoDaddy right now that currently has over 600 bids and has been going on for hours. Bidder #18 has been bidding $5 at a time against Bidder 's #1 proxy bid and extending the auction for several hours.
This is one of the reasons I don't like the time extension rule of GoDaddy's expired auctions – time should only extend in the last 2 minutes only if the bidder exceeds the previous bidders bid.
The price is currently at $14,545 and bidding is still continuing, I'll update if/when the auction ends.
Update: Closed at $15,005 and 704 Bids