Massively Popular Community Driven Deal Site Slickdeals.net Acquires .Com Domain
March 5, 2010 · 1 Comment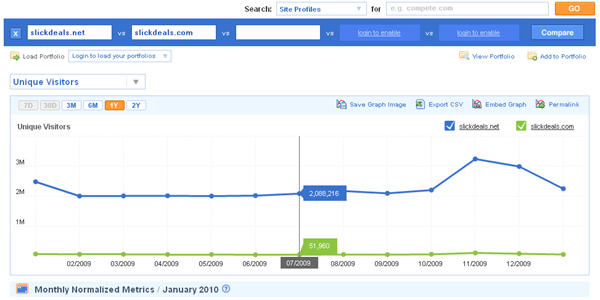 Being a huge fan deals myself, I find myself visiting Slickdeals.net several times a day. I often wondered why they never owned the .com version of their domain name but the other day I saw an updated on the whois of Slickdeals.com and is now in control of the owner of Slickdeals.net. According to Compete the .com got around 50,000 – 70,000 unique visits per month. The .com was formerly a parked page seen here, now the domain is 301 redirected to the .net domain.
Still think any extension besides .com is worthwhile?
*I do not have any details about how the domain was acquired, nor when it exactly happened.