AreaRugs.com Purchased For $405,000 By Group Of Investors
September 22, 2009 · Leave a Comment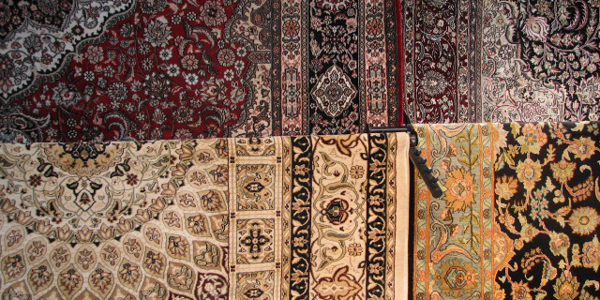 AreaRugs.com was purchased for 405,000 by a group of investors to create a category killer e-commerce store – see the press release below:
September 22, 2009 — AreaRugs.com has new ownership, having been bought by a group of investors for an astounding $405,000 for just the domain. Randy Ward, President and CEO, AreaRugs.com Inc., says, "Our goal is to be the number one shopping destination online for area rugs. We feel we have assembled a great team to accomplish that."
Even in the desolate economy, Ward and his team are confident that the domain will thrive and will eventually become a big success. The team considers the endeavor less risky than most from the outside would and is very optimistic in regards to is expected return on its investment. "It is very rare to have the opportunity to buy a premium '.com' domain name in a proven online consumer category," said Lee Weber, Head of Marketing, AreaRugs.com. "In economic times like this you have to think outside the box for ways to get the most out of money and our investors feel that we should have no problem getting a decent, if not exceptional, return out of this investment."
The Web site currently serves as a domain for consumers to learn more about area rugs, providing expert advice, tips and information on the rug industry. Homeowners and designers alike will find tips and advice to enhance any space, from the hallway to the bedroom.
By leveraging their substantial brick and mortar buying power , they will be able to offer some of the best prices and largest selection of area rugs.
As the proud new owners of AreaRugs.com, Ward and his fellow investors plan on carrying a huge selection of area rugs including all of the top brands including the likes of Shaw, Mohawk and Karastan will continue to provide information and expertise on area rugs. A well-known floor covering expert in the state of Iowa, Ward will be applying his extensive knowledge to the Internet with this investment.
"We have formed a partnership between a group of investors that includes the state of Iowa's largest carpet/rug dealer and some of the state's leading online commerce and marketing experts," said Ward.
A custom built robust e-commerce store will be launched in several months. In the meantime, AreaRugs.com serves as a leading authority in the carpet/rug industry.
Contact:
Lee Weber
Head of Marketing
Lee (at) arearugs (dot) com
319-631-0505