GoDaddy Auctions Updates Interface
March 3, 2010 · Leave a Comment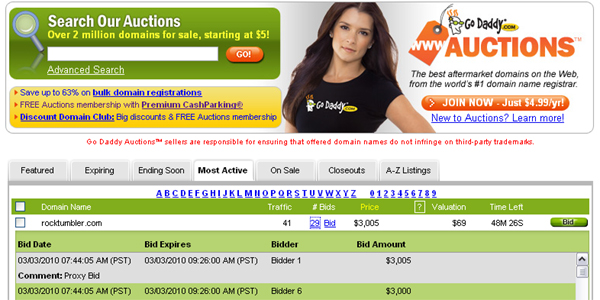 GoDaddy Auctions has updated a few features over the past couple of days including:
Bid History – Now a cleaner, easier to read window on main pages and individual listings.
Bidding List – A new tabbed view for Watching, Bidding, Won and Didn't Win domain auctions.
GoDaddy seems to be concentrating more and more on their domain aftermarket product these days which is good for both domain buyers and sellers.