Google Product Search Gets A Facelift For The Holiday Shopping Season
November 24, 2009 · Leave a Comment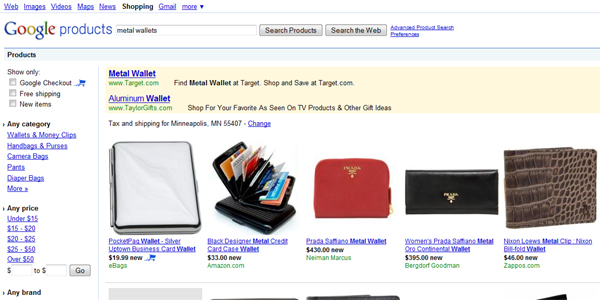 Google Product Search has rolled out some updates in time for the holiday shopping season. The list of new features include:
- A new gallery view that shows larger, higher resolution images and prominently displaying the domain name/store name of the website – check out some metal wallets.
- Product reviews and summaries.
- Video product reviews from YouTube.
- Nearby store locations with Google Maps.
- Mobile phone compatibility.